First published: 30th September 2019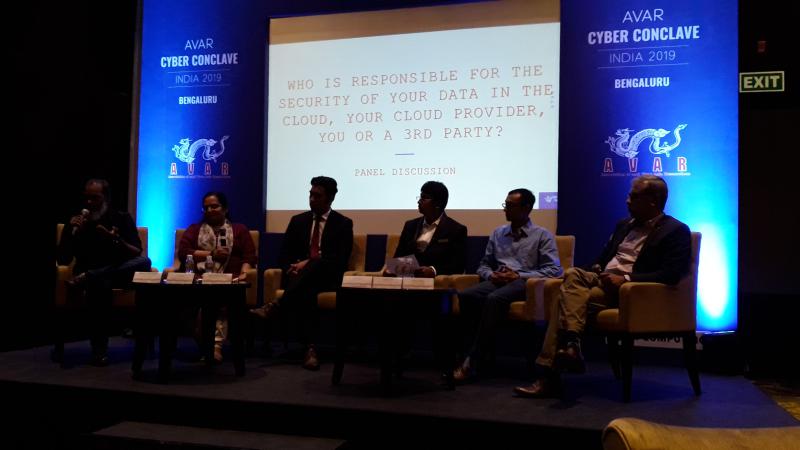 The Association of Anti-Virus Asia Researchers (AVAR) held a Cyber Conclave in Bengaluru, India on 24th September 2019. The conclave was the first event in a new AVAR initiative to hold regional events with the goal of widening the visibility of AVAR and increasing its membership by bringing together a small group of experts from different organizations in the cybersecurity industry and sharing their knowledge on the current Asian threat landscape.
The Conclave started with a welcome speech by the first-ever CEO of AVAR, Mr. J. Kesavardhanan where he said: "The aim of AVAR is to bring all stakeholders, those who are helping to fend off the cyber threats and attacks, onto a single platform to share information on the various threats that arise every now and then. AVAR shall organize such events regularly at different locations in the Asia Pacific region, so that more and more people can be part of such events."
The welcome speech was followed by a paper presentation on "The Relentless Ruin of Ransomware" by Mr. Nandi Dharma Kishore, AVP – Threat Labs, K7 Computing. The presentation included a live demo by Mr. Hariharan S, Senior Threat Control Lab Operations Manager, K7 Computing. The presentation covered how attackers get their ransomware on to users' systems and the loopholes that are most commonly exploited.
There were two panel discussions. The first topic was "Advantages and Challenges of Threat Intelligence sharing within Asia", with panellists from Cognizant Security, Quick Heal Technologies, Orkash Service, Additional Director General of Police of Karnataka and K7 Computing. The second topic was "Who is responsible for the security of your data in the cloud provider, you or a 3rd party?", with panellists from Amazon, NTT Data, NxtGen, K7 Computing and KPMG.
Mr. Allan Dyer, Chairman, AVAR gave a closing speech. He introduced AVAR and added: "All countries need to work together. We have to move against the cybercriminals by moving away from retribution to attribution. We have to ensure that every stakeholder in the ecosystem is educated about cyber threats and ways to protect their data from being attacked. This would need a collective approach from companies across the globe." He then invited the gathering to the 22nd International AVAR Cyber Security Conference which is scheduled between the 6th and 9th of November, 2019 at Osaka, Japan.
The conclave attracted a total of 85 participants, 60 delegates representing 32 different organizations, 12 distinguished panellists, and 2 sponsors. Fifteen business-oriented publications covered the event.